The Original and Preferred Property Inspection App for Property Managers Created by Property Managers
Fully Customizable

Easily Create Templates

Simple to Use

1 to 15,000 units

Take up to 400 Pictures per Move in Stage

And So Much More. See below!!!
Eliminate Security Deposit Disputes
Recover $1,000's more in Tenant Charges
If Property Pal is used correctly, you can turn your security deposit disputes to Zero!
Also save thousands in recovered charges in just one full cycle.
Cloudy with a 99.99% Chance of Security and 100% Interactive
All of your properties, pictures, notes and inspections are backed up to our secure servers.
Lose your Phone or Tablet, No Problemo! All of your information will still be accessible and immediately usable on a new device!
Also share inspections, upload templates, resident info, link Devices with Property Pal and review all inspections via your PC.
Fully Customizable Inspections
You can customize to your unique properties.
Have a flamingo shaped pond, custom built-in Aquarium, or something different?
Add as many rooms and/or items needed to make the most detailed inspection possible.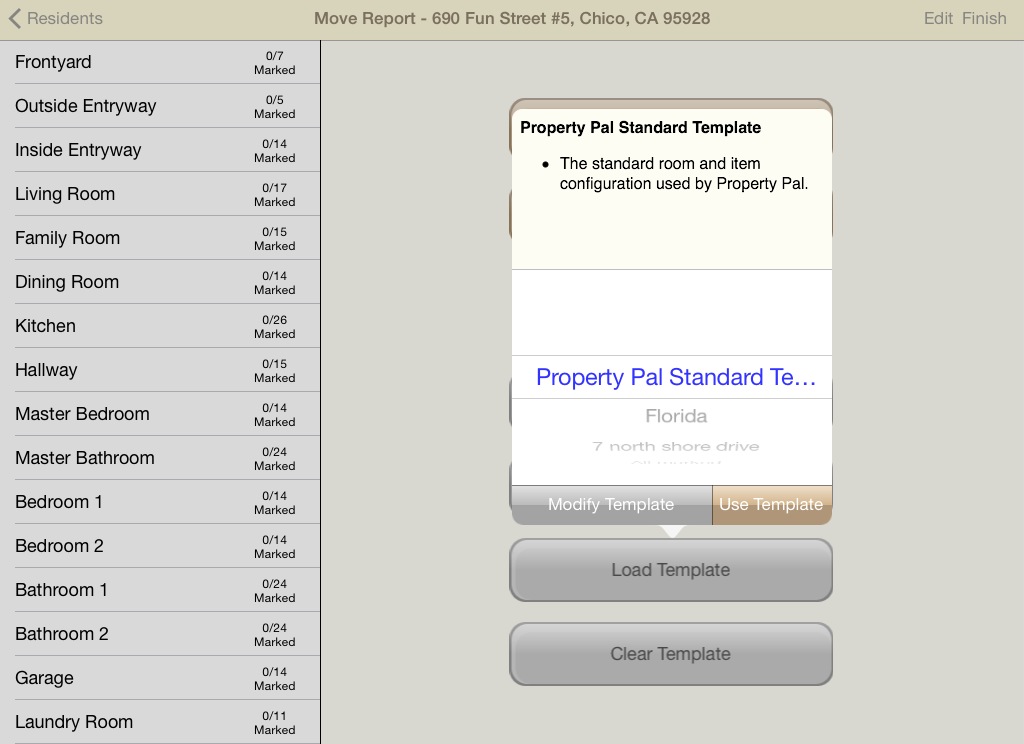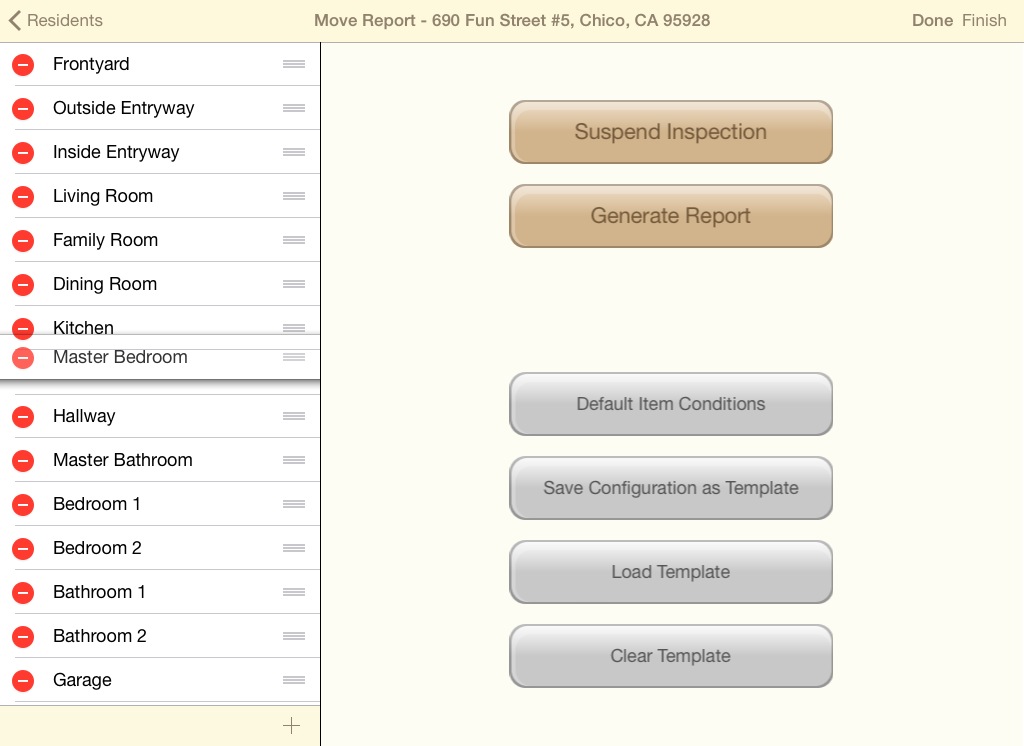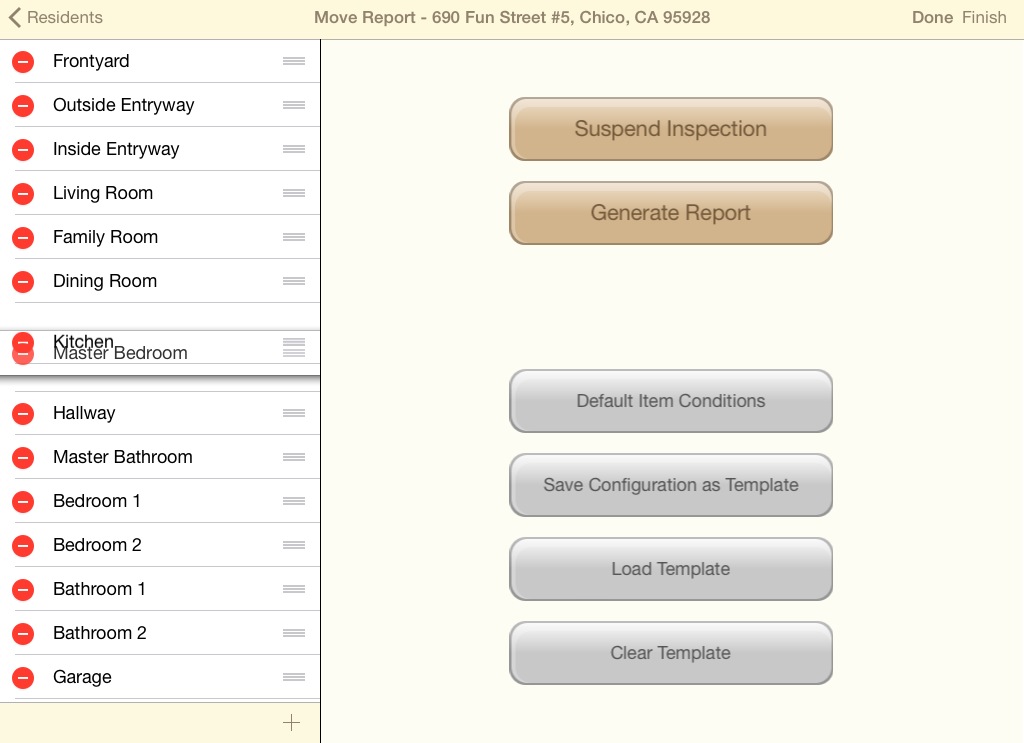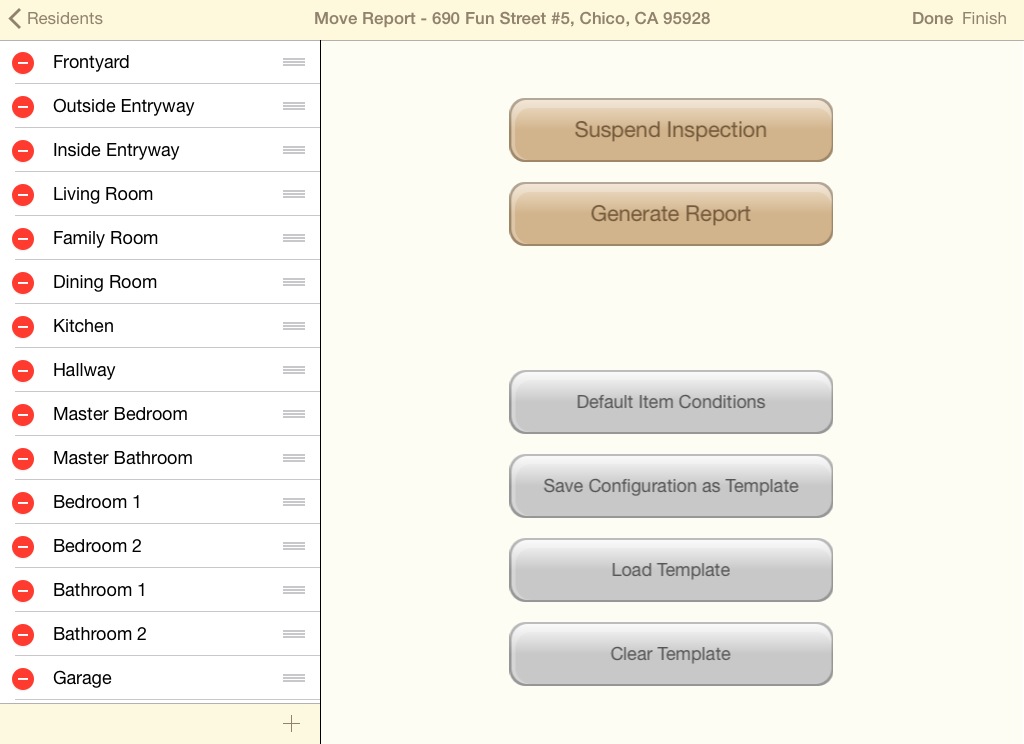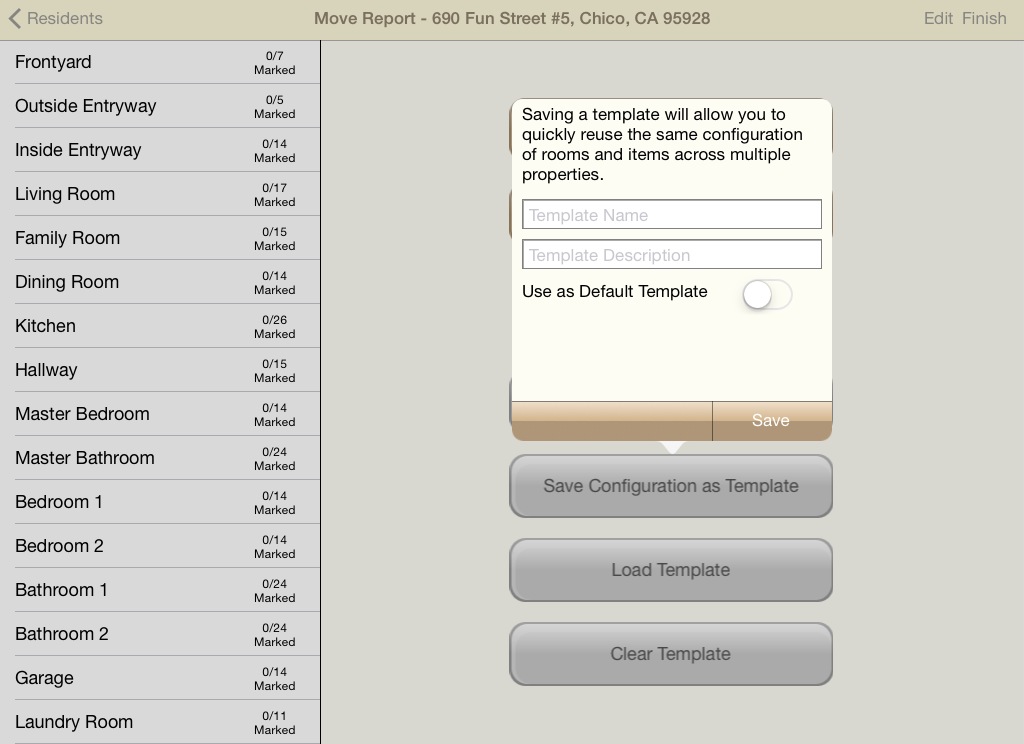 Create and Upload Templates
Have multiple common units?
Creating and uploading templates can save you time and effort.
1 to 15,000 units? Each inspection can be custom tailored to fit the intricacies of your home, condo or apartment.
Once customized, each inspection report is saved to save you time the next time through.
3 Inspections in 1 Report
Move-in, Pre-inspection and Move out reports
Begin your inspection at any stage for your property.
Property Pal ties all 3 stages into one PDF report with up to 1,200 pictures.
Digital Signatures
Right on your device...In real time!
You and your residents sign the property inspection report!
Show your residents you care about getting their deposits back.
Watch your reviews go up and disputes disappear!
Date Stamping
Automatically create professional looking reports with your Logo and a date stamp for all three inspections.
Dates and times are recorded
Monitor Satellite Offices
For Regional Managers with Multiple Properties
Link multiple cloud sites and properties together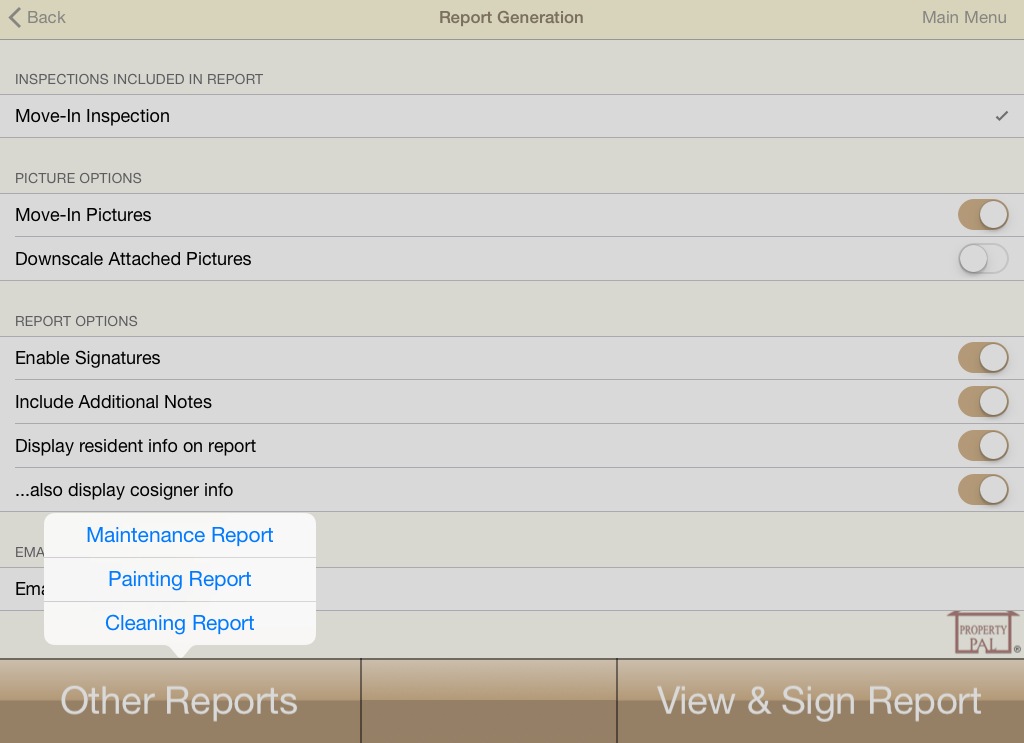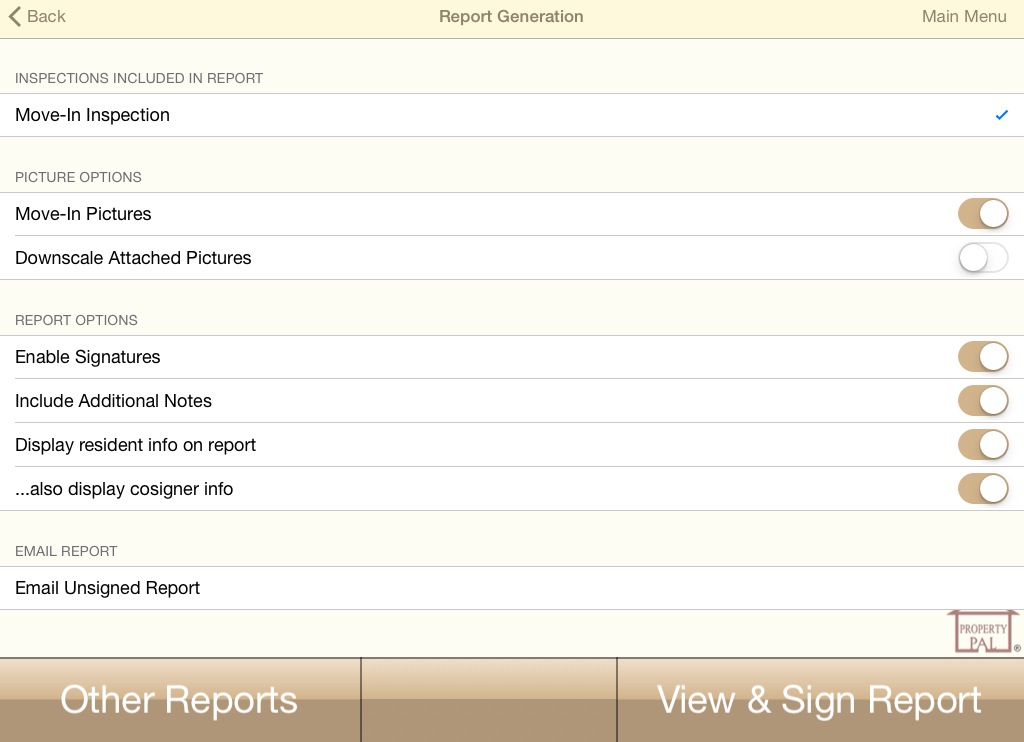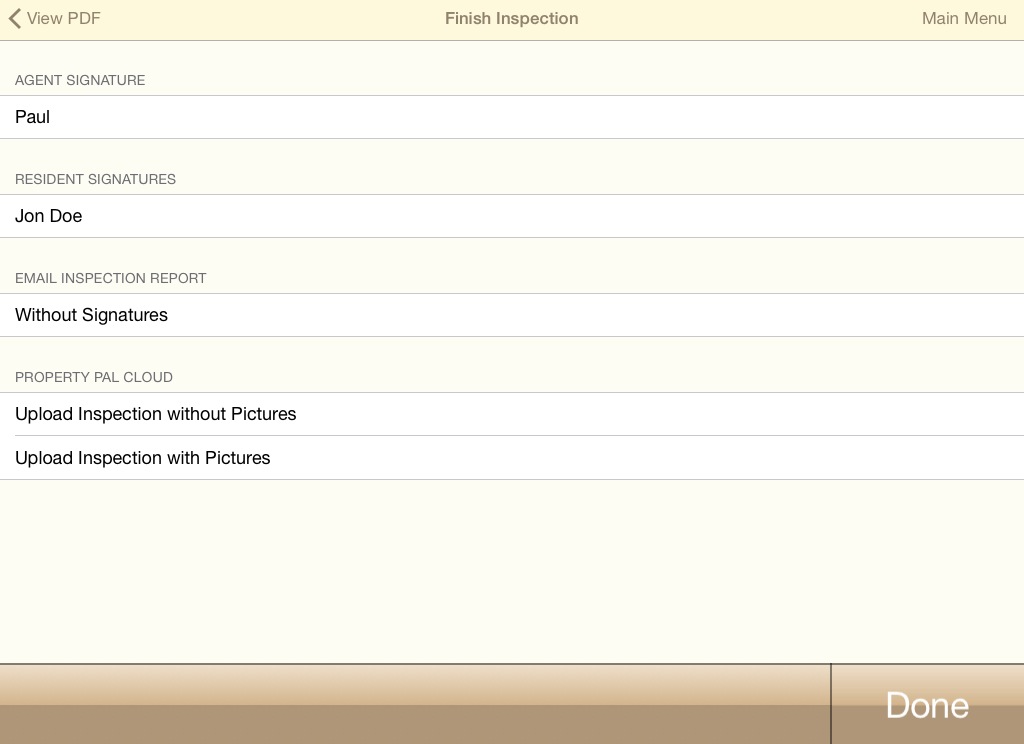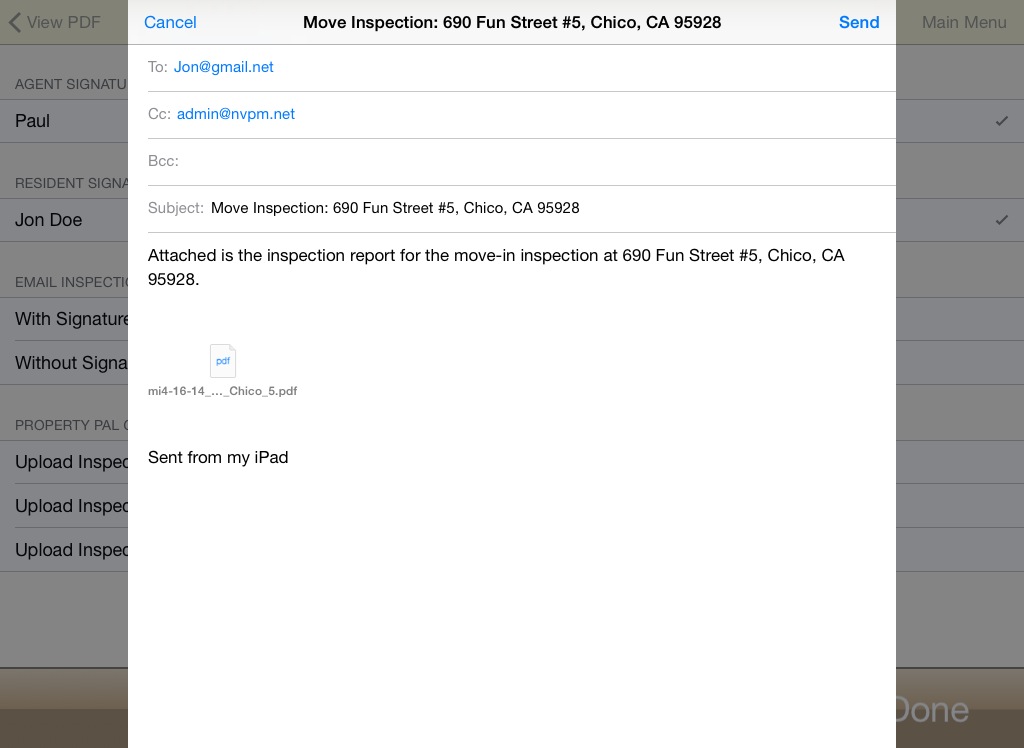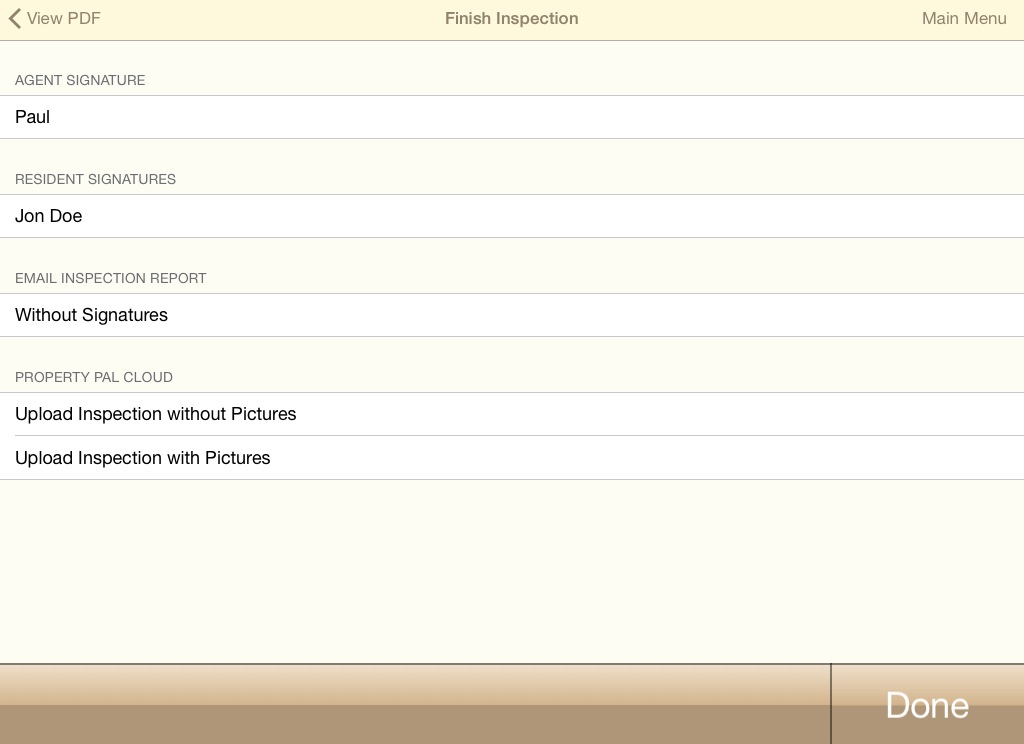 Email your Reports
Auto-Distribution to Residents & Staff
Automatically have your Owners, Managers, Maintenance, Painters & Cleaners get your reports after every inspection, so your staff can be informed and more efficient.
Of course your residents will automatically get their inspection report as well!
Voice to Text Dictation
Save Time with Voice Commands
Walk and Talk!
Saves time and your team will enjoy taking taking extra notes which protects your properties.
*Dependent on device, service plan or access to Wi-fi.
Multiple Reports
Maintenance, Painting and Cleaning Reports
All included in Property Pal to manage your entire process. Send specialized reports to your staff.
Dependent on which condition buttons are selected, Property Pal generates a particular report.
Use the touch up condition button, to generate a paint only report with Pictures. Same with the cleaners!
Easy To Use
Be up and inspecting in 5 minutes or less
Multiple Users, Collaboration, Teams
Link your Clouds together to manage multiple users and collaborate with teams on a regional basis.
Edit Templates & Properties Online
Log in to your account on your PC and edit property templates, manage users and properties all on-line.
Pictures say a 1000 Words
Take up to 400 per report
For a total of 1,200 pictures for a full move-in, pre-inspection and move out report.